We had a great weekend at
Stop, Shop & Stroll
!! It was held at The Mall at Turtle Creek this year and we had around 45 vendors. We had a great turnout as you can imagine in the mall. We are looking at doing a spring show - if I can get over this one. As the organizer, I stayed very busy for 3+ months getting it set, but the weekend went off with no problems at all.
I will soon be adding information about all of these items I sold at
Stop, Shop & Stroll
, but I was so busy with the show itself that I didn't have time to do that before. In the meantime, if you see something you like, e-mail me and I will get you more specifics.
Slings - $30
An adjustable ring sling made similar to Maya slings.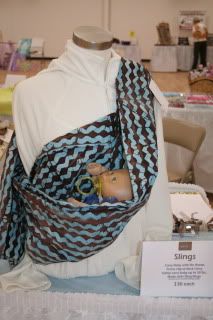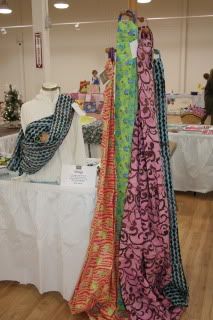 School Spirit Mugs
Custom made for your school/colors with name (your name, child's name, teachers name, etc.)
Tumbler Mugs $17
Sports Bottle $18
Can Cozy $20
I can also make them in other colors and themes.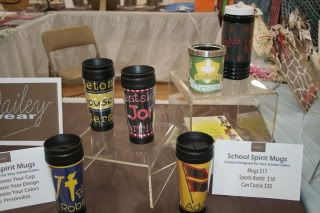 Monogrammed Christmas Ornaments - $5
Hand etched and tied with silver, pink/silver, green/red, red or white with silver snowflake ribbon.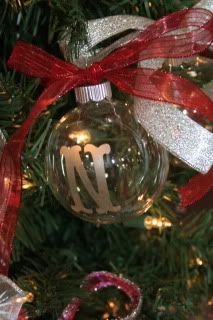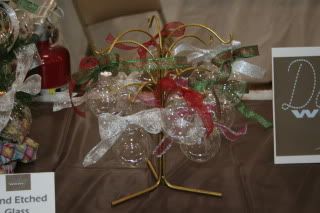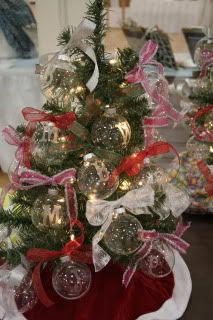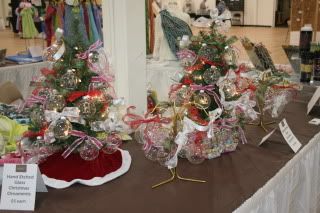 Nursing Covers - $20
Made with adjustable strap and boning across the top to allow mom to watch baby.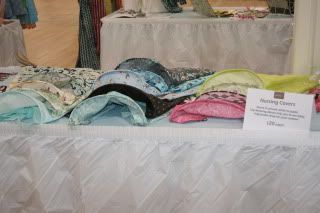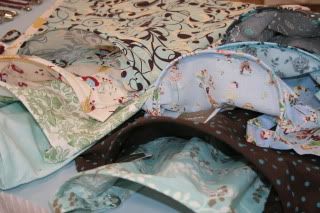 Paci Clips - $5
Bib Clips - $5
The above can be ordered to match. Paci ends secured with snap so baby can't pull paci lose.
Crinkle Taggies - $5
4"x4" squares of soft flannel with 6 ribbons for baby to chew. Crinkle noise keeps baby involved in play.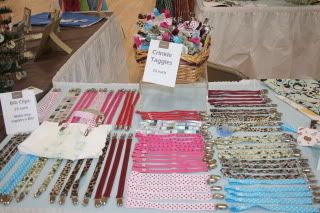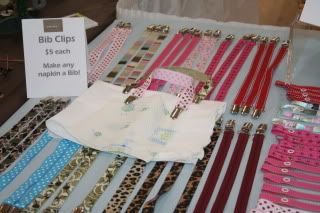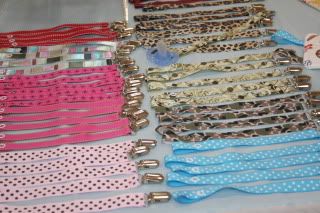 Handmade necklaces - $5 or 3 for $12
Variety of colors available.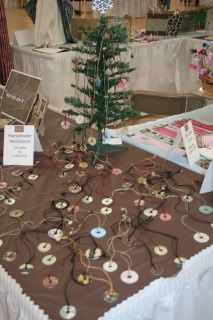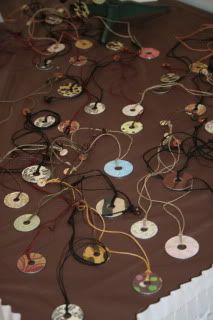 Monogrammed Tiles - $5 (does not include stand)
Choose from 6 styles and then select letter. (Tile cannot be used as a trivet.)
Perfect for your princess or super hero.
Special Order capes also available (more information below).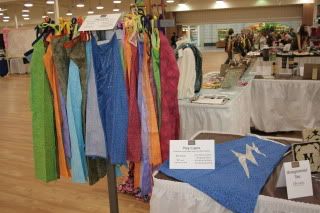 My booth! You can also see below the adorable clipboards made by my friend Haley. View her stuff at
Clipboards by Haley
.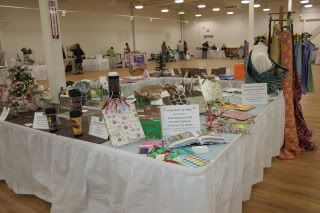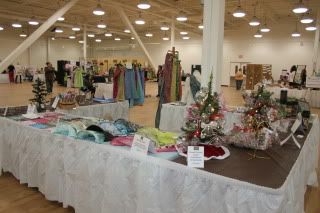 To follow me on my crafting journey, please visit my blog Sweetly Southern.